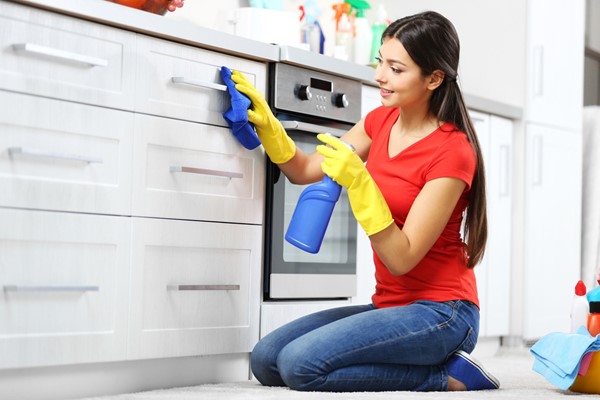 Moving into a new house will require a little bit of cleaning and the kitchen is probably the first place to start. You will want to get rid of the former resident's cooking smells as well as make it reflect your personal taste because you and your family will spend a lot of time. Here are a few tips on cleaning the kitchen in your new home.
Clean the Oven and Stove -

Clean the Fridge -

Clean the Floors -
When you finish, you can take a well-deserved break to go say hello to your new neighbors.